Each created date can be changed additionally – change the lecturer or the time. Each term can be cancelled or deleted.
To change the term, please do the following:
select the course and group in which you want to change the term and click on the Terms tab

click in the box before the term/s you want to change
Note: If you want to change multiple terms at once, check the box next to Select All or check more of them manually.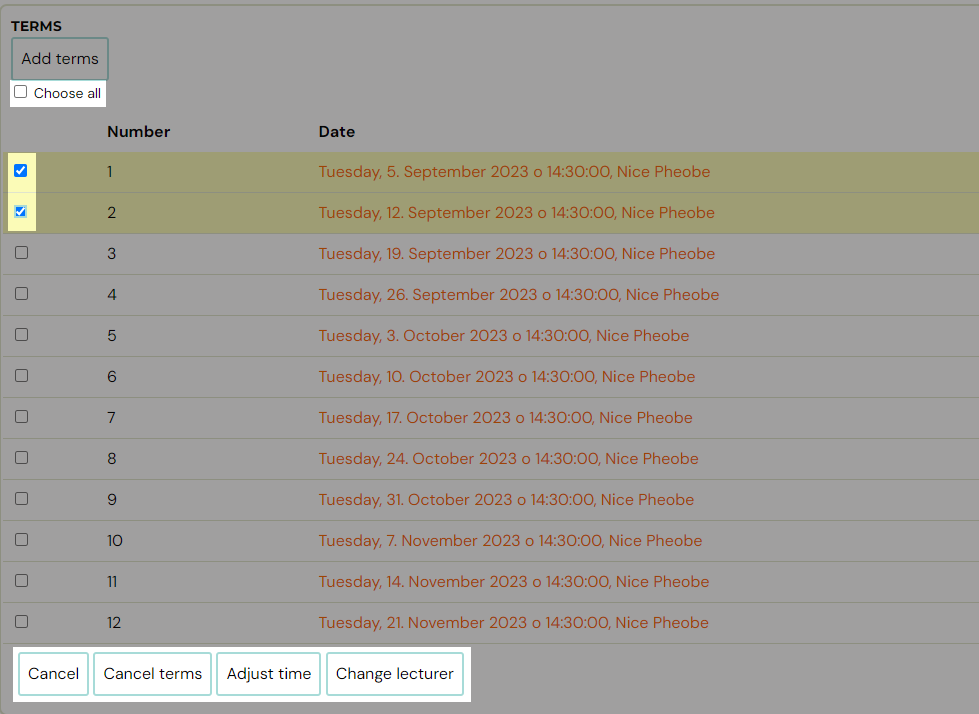 To change the selected term(s), click the Adjust Time or Change Lecturer button.
Clicking on Cancel will delete the term completely. We recommend using term deletion when you have made a mistake and such a term should never have existed.
Clicking Cancel terms will mark the term as cancelled. We recommend using cancellation if the term was scheduled to take place but was cancelled due to, for example, the lecturer's illness. This will give you a better idea of how many terms were originally scheduled.
Changes are not automatically emailed to the client. The client only sees the changes in their profile – attendance. For example, a different lecturer is written next to the term. If you want to inform the client about the change also by email, especially when cancelling a date or changing the time, you need to click on the specific term and additional options for changes will open on the right.

After making the necessary changes, check the Notify clients of changes checkbox (below) and Save. This functionality sends an email to clients in the group notifying them of the change or multiple changes.

When adjusting the time, you can choose from three options for adjusting the term:

Leave unchanged – if you want to move the date
Set new time for all selected terms – enter the new valid time
Move the time by an interval – you can add or subtract from the original time, for example 1 hour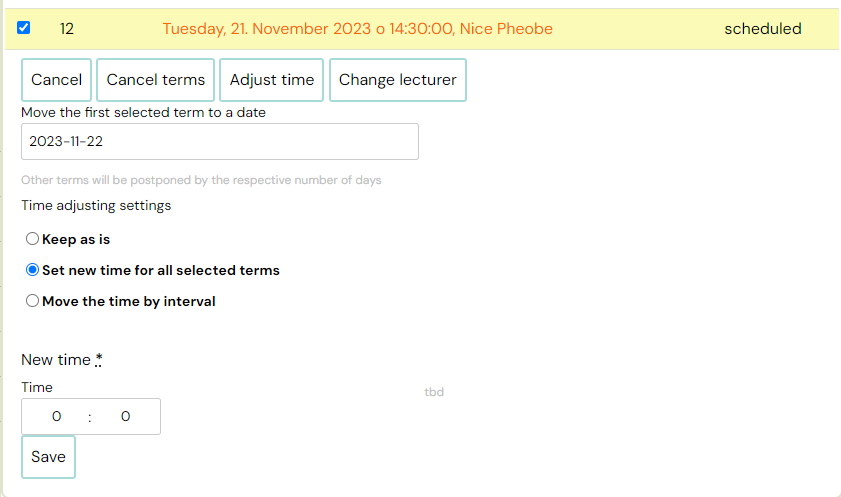 Watch the instructional video