When you create a course, you have the option to specify what type of registration it is for – Single Term Registration, Full Term Registration, or Open Registration.
How and when to use open registrations?
Open classes are for courses that last for a longer period of time, but you want to give clients the opportunity to choose and pay only for the term they attend.
This means that the client registers for the course as such, but for each term he wants to attend he registers individually within his profile, in the attendance register.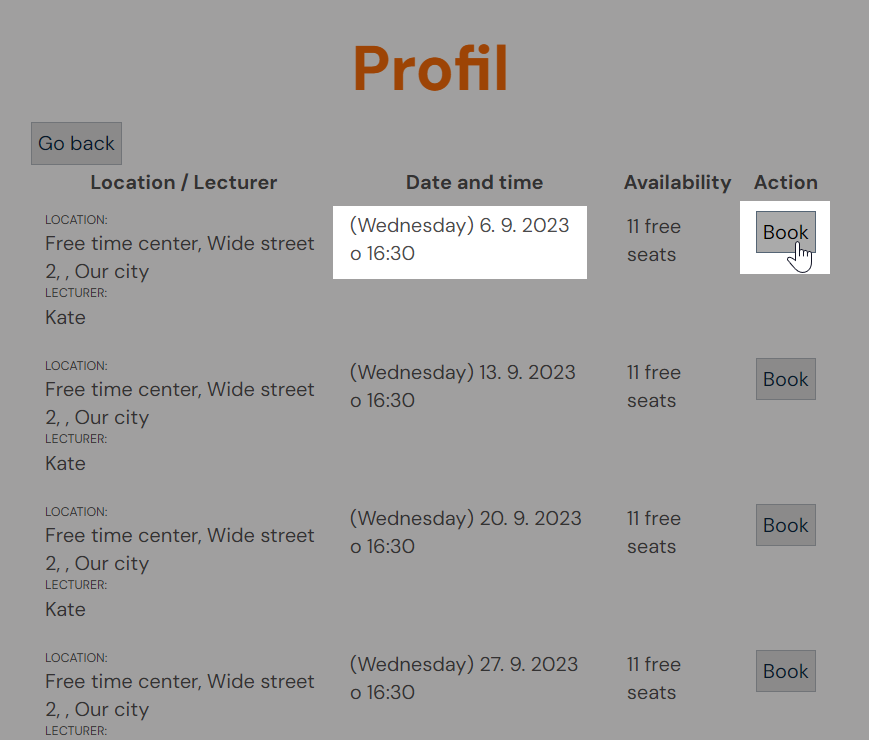 You could say that this type of registration is like a season pass. You can choose what type of payment you add to this type of registration. It works really well with a Season ticket / Entry pass, but you can also add Payment template after a certain number of terms.
This type of registration is especially suitable for exercises that are not conducted as regular workouts, but as leisure exercises.
For example, you run a Pilates course that runs from September to December, but it is up to the client which dates they attend within that period. Then, after signing up for the appointment, the client is created an obligation for payment according to your assignment.
How to create an open course can be found in the documentation.