Project of general physical training for children:
Professional and human approach like nowhere else
Fire, joy, movement. Actiwoowo is a fully modern movement. General movement training and dance is just one of the quality course offerings. We don't often see such love and passion as the team around Lenka Považanová does. Their energy is easily transferred to all those who come into contact with the ActiWOOWo project.
The ActiWOOWo team values their community and always does their best for it.
That's why, along with a growing number of clients, they were looking for technology to help them better manage the project.
"With the increasing number of clients and the expansion of our activities to several cities in Slovakia, we started to have a growing work agenda, which changed from hour to hour. It was becoming unmanageable for our small team – we needed a tool to help us with this. We decided for Zooza based on a recommendation from a friend." explains Lenka Považanová from ActiWOOWo.
Help was needed in several areas
"Zooza helps us the most with an overview of the registered clients. It is always up-to-date for all parties at any given moment. It is practical that the information for each training session can be traced back, we can refer to it reliably, or edit it as necessary before, during or after the end of the training session. the founder of the project adds in detail.
"I especially commend the amazing support, which helped us overcome many of the pitfalls, our own insecurities and fears of change in the early days of use. Professional and friendly human approach like nowhere else."
That makes us really happy and that is what we are all about. The launch of the project was smooth and comprehensive, thanks to which we were also able to reconfirm that launching a project is scary for many, but in fact it is profitable, fast and interesting for all parties.
"Thanks to Zooza, we no longer have to communicate with clients individually
24 hours a day, 7 days a week."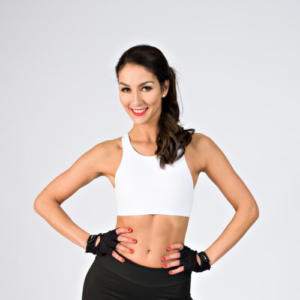 The project from Zooza mainly uses:
Registration form
Registration calendar
Continuous groups
Client database with filtering
Attendance with replacement lessons
Client profile with payment overview
One-off payments
Hourly payments for open hours
Email and SMS communication
Scheduling of venues and lecturers
Reporting