There are two ways to change the details of a client or registration. For a description of the difference between the changes, see How to change client data?.
Change client data
The client data change request must be completed at the client level by clicking on the Data fix button.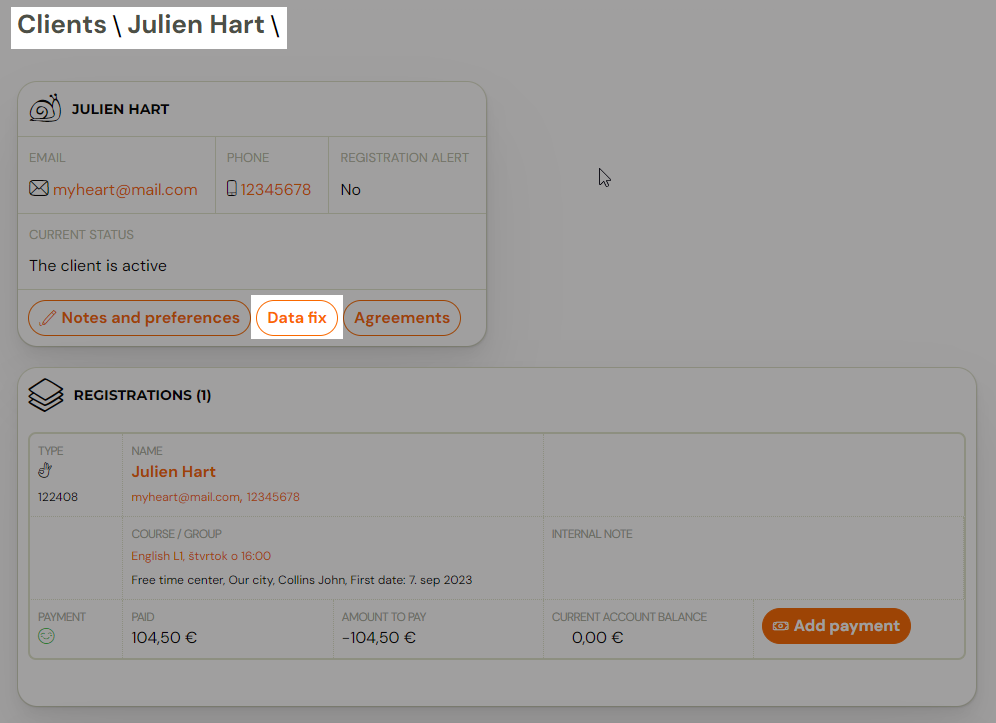 You will then be presented with a screen that allows you to enter a new request, as well as an overview of all pending requests.
To create a new request, click on the New Request button and fill in the form.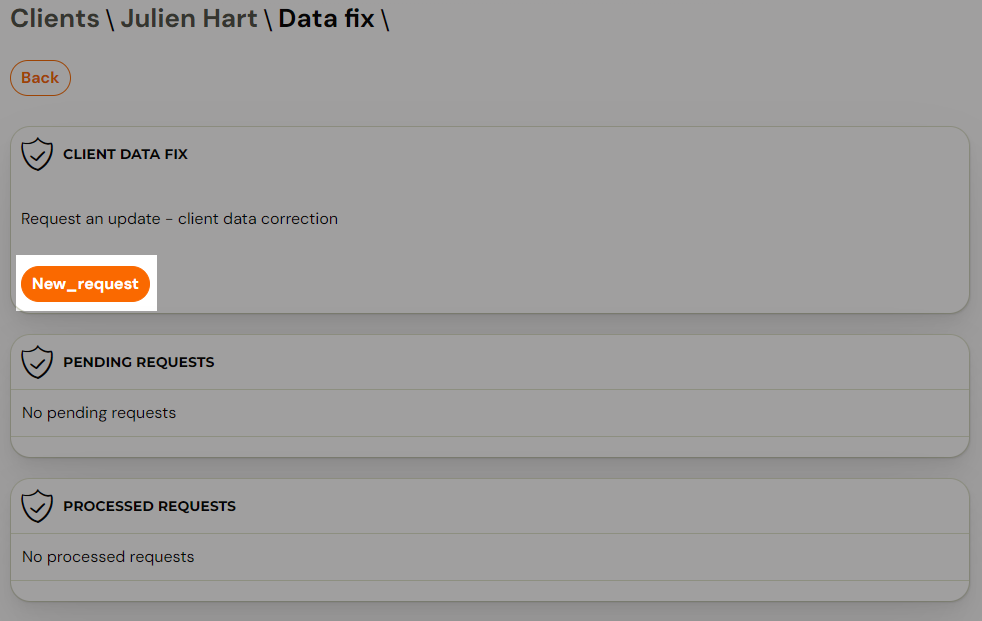 Once you have filled in the required details to make the change, just click the Submit button. You can then find your applications in the application list and just wait for them to be processed. Changes to a client's details usually occur within 2 days of the request being made.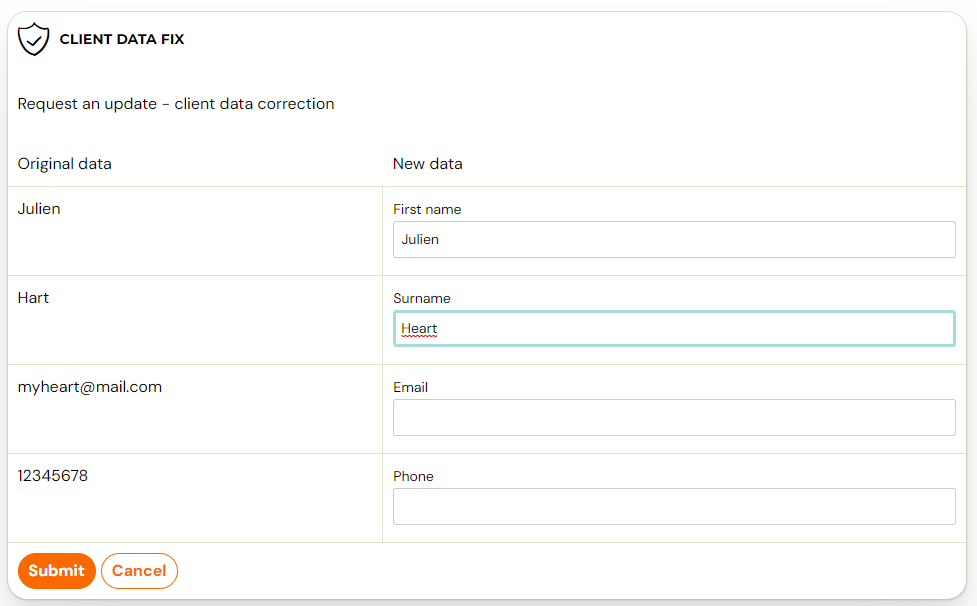 Client change/registration change
To change transfer the registration to a another client, click the Change Client button in the registration details.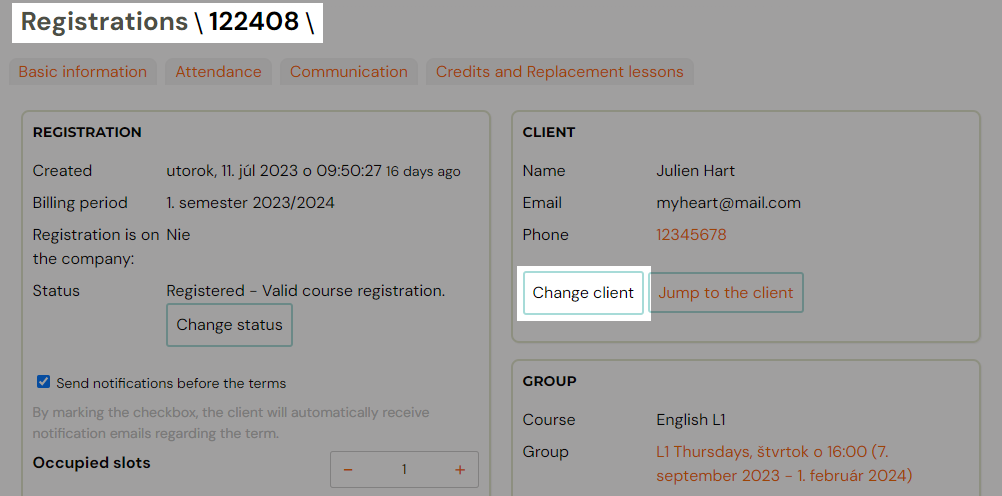 In the Client field, enter the email or name of the client to whom you want to overwrite the registration and click the Search button followed by Select.
The prerequisite for changing is that the client in question must be on your records, i.e. have any registration with your company.