You can expand the registration form not only with extra fields but also with the possibility to add another person. Thanks to this button, your client can quickly create a registration for both children at the same time in the case of children's courses, or a registration for themselves and their partner in the case of dance courses.
Cena za kurz sa automaticky prepočíta na cenu za dve či viac registrácií.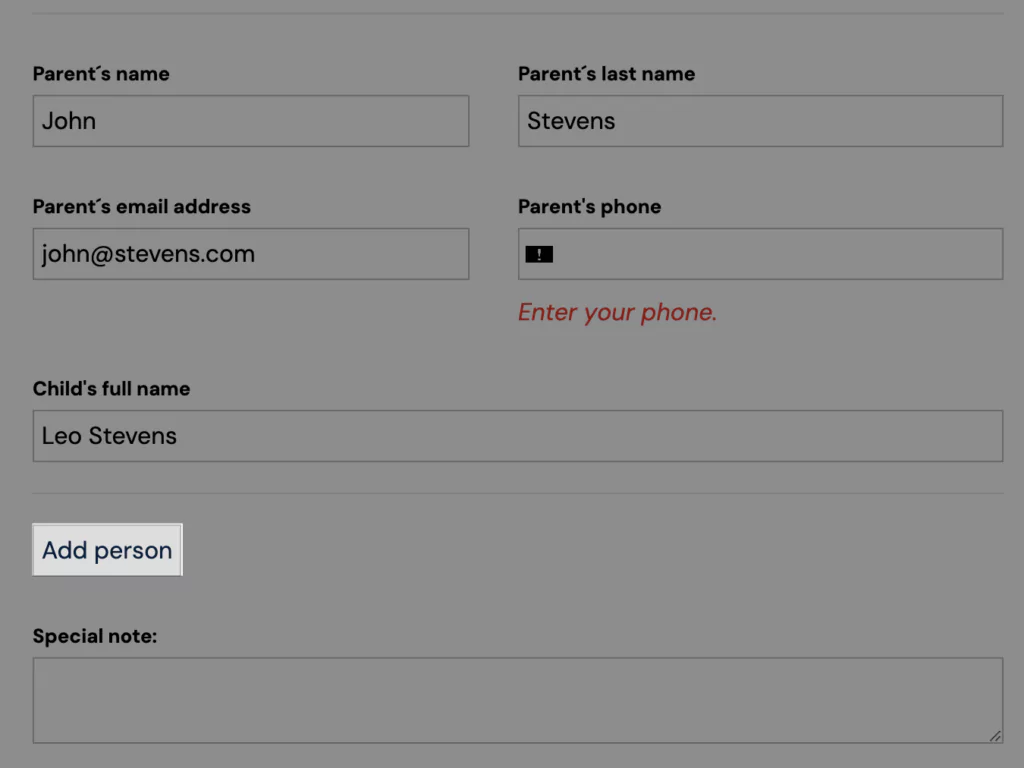 The button will be added automatically as soon as you enable multiple course registrations. You can enable multiple course registrations at the Course level, in the Online Registration section.
Where do I make the settings?
In the Online Registration section, click Change

Click on the Allow multiple course registrations checkbox
Choose the minimum and maximum number of registrations. For example: if it is a ballroom dance where you want to allow clients to come without a partner and with a partner, choose option 1 minimum and 2 maximum.
Determine from whom the basic fields of the registration form will be collected (first name, last name, email, phone number) and from whom the extra fields will be collected (child's name, age, address… ) TIP: If you are unsure of your choices – look at the registration form for the course on your website and make sure everything is as you need it to be.
If you want related registrations to combine payments for one registration and allow the main registration to pay for both (all) related registrations at the same time and with one variable symbol – enable the option – Payments are managed by the registrant. More on related registrations here.
Don't forget to Save settings