The best way to create course registrations is to let your customers register themselves. However, it is sometimes convenient to create a registration on behalf of a client, for example if you have a reception and client comes there to register. For this and similar cases you can fill in the form for client.
How to proceed when creating a registration?
Best option is to open your webpage – registration form, choose the course and group and fill in all the fields for the client. Then click register and ask your client to check his email to confirm registration.
However Zooza can help you find the right registration form for the right group. If you have your zooza app account open, just find the right group, open it and then click on the Open button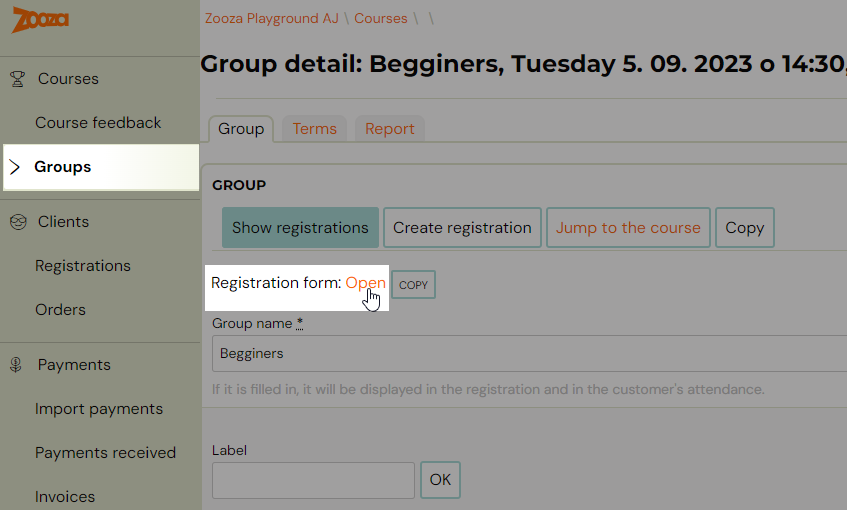 A registration form on your webpage will open and you can start to fill in the fields.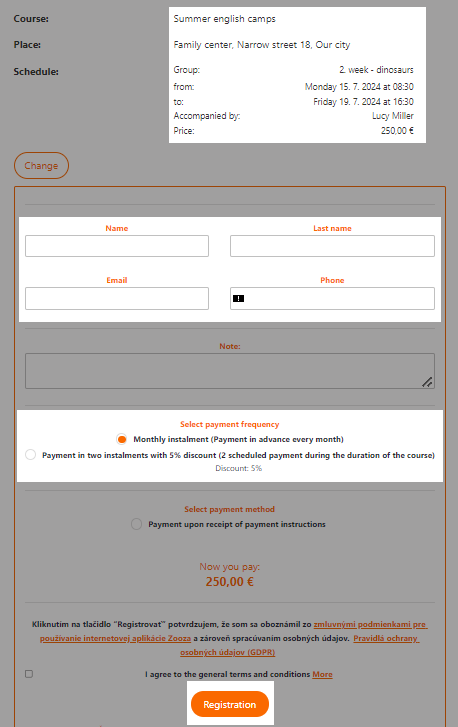 In this case:
client will receive all automatic communication
you can choose the frequency of payment immediately upon registration in one click.
Creating a registration in Zooza app
To create a manual registration, please do the following:
In the Courses tab, click on the course in which you want to create a registration
Then scroll down to the group section (of the selected course) and select the group to which you want to add the registration. Right next to it is the Add Registration button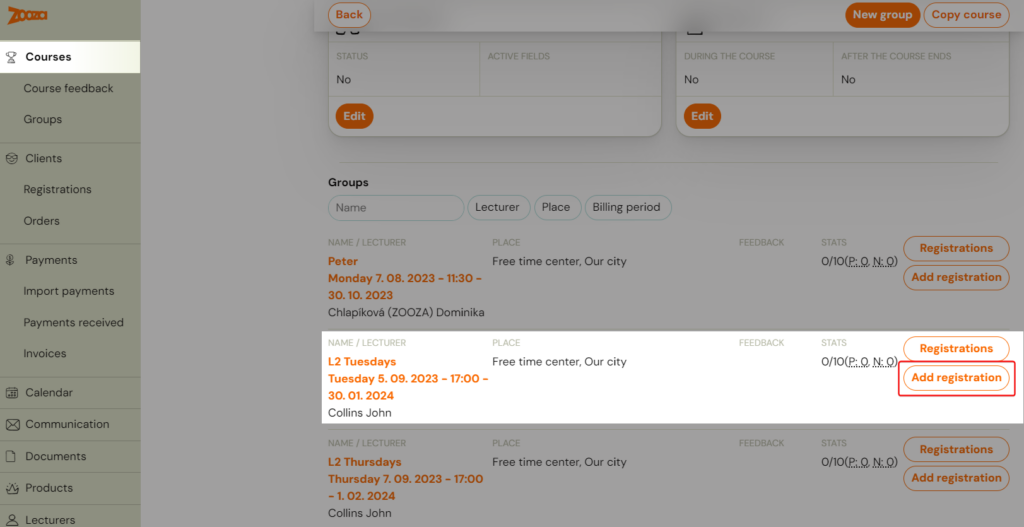 Alternatively, you can open the group by clicking on its name and in the selected group you can also click on the Create registration button

Then fill in the client details in the form and click on the Create button in the bottom right corner of the screen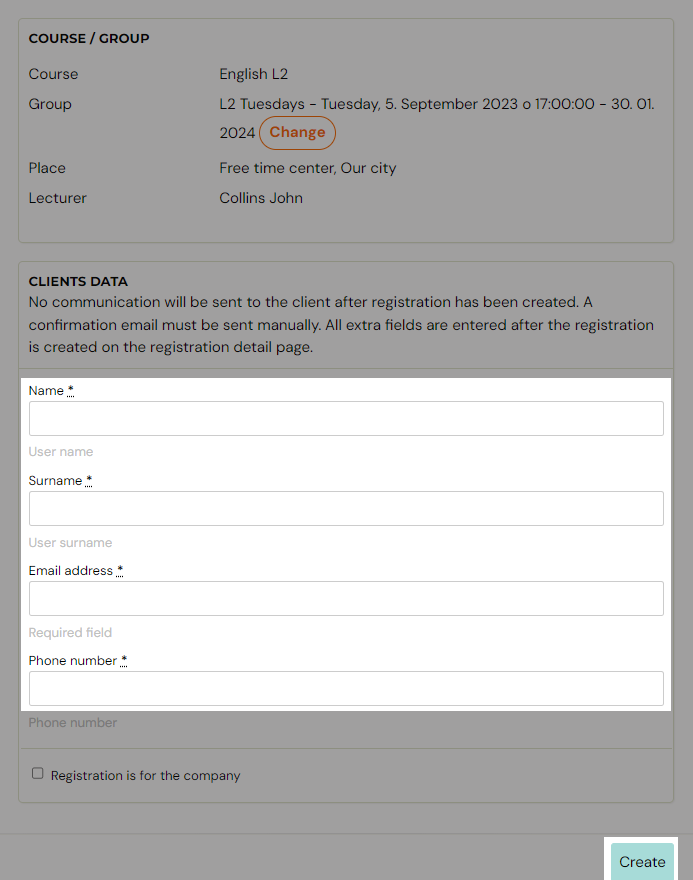 Note: You will be able to enter advanced registration information such as extra fields or notes after you create your registration.
What happens next?
Each registration has the payment method automatically set to cash. Whether the client has paid must be recorded manually in the details of his registration.
No communication to the client is automatically sent to the registration created in this way. It is assumed that you will manually send the registration confirmation or payment request, either through the app or by other means. It is very easy to do it via app. All subsequent automated functions (such as term reminders) will already work by default according to the settings.
Click on Email button in the Communication section to sent a Registration confirmation to that client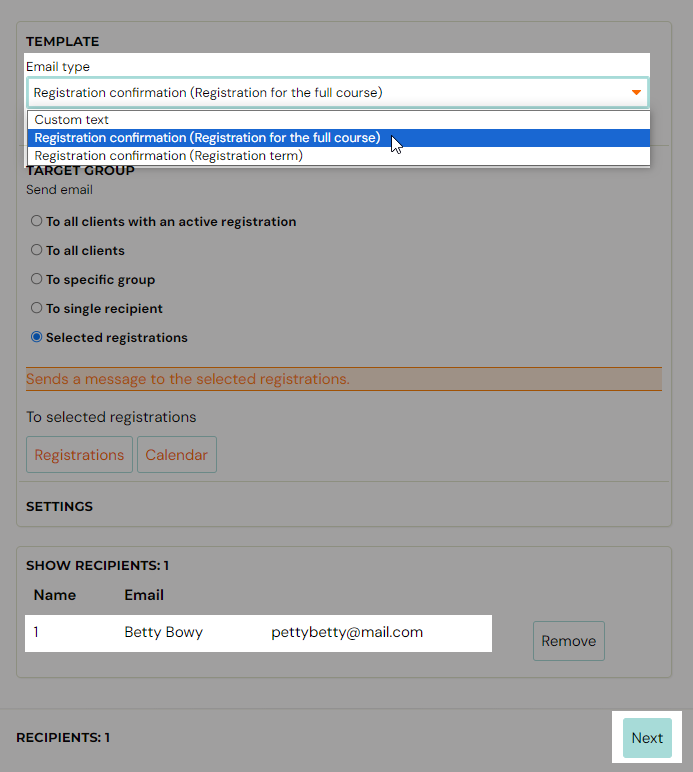 If your company offers a payment schedule and client can choose if he pays monthly or half-yearly, now you have to add payment schedule manually to the registration. More about payment schedules HERE
If you register a new customer in this way, they will be prompted to agree to the current terms and conditions and other consent settings when they open their profile.