You can/cannot use the application to create invoices to clients. This is an optional functionality, but we highly recommend using it as it is another of the many things Zooza will solve for you under one roof.
What is an invoice for
An invoice is a tax document for the client for the services they have ordered from you. In this case, the registration or product serves as the order, within which all the necessary information about the service and the client is recorded. The invoice does not serve as confirmation of receipt of payment.
What is confirmation of receipt of payment
An automatically generated e-mail is sent to the client as soon as the payment is paired to the registration in the system as confirmation of receipt of payment. For more information on payment matching, see the instructions.
Invoice generation
Invoices are generated only if you wish. That is, if you instruct to generate an invoice either individually at the registration level or in bulk in the global settings.
This is generated whenever the payment status changes to Paid on a registration or order. This means that multiple invoices can be created for a single registration. For example, if the customer pays the amount of 50€ and settles the debt, an invoice will be generated. If during the course a situation occurs that a customer moves to a group worth 70€ and then pays the remaining 20€, another invoice will be generated.
All invoices are always issued for the full amount due, meaning that in the example above, the first invoice will be issued for €50 and the second invoice will be issued for €70.
You can generate invoices in two ways – individually per registration or in bulk.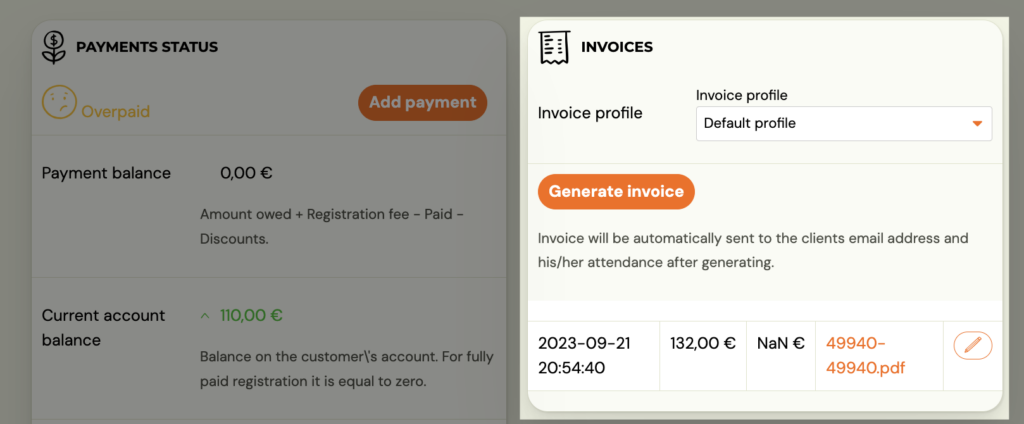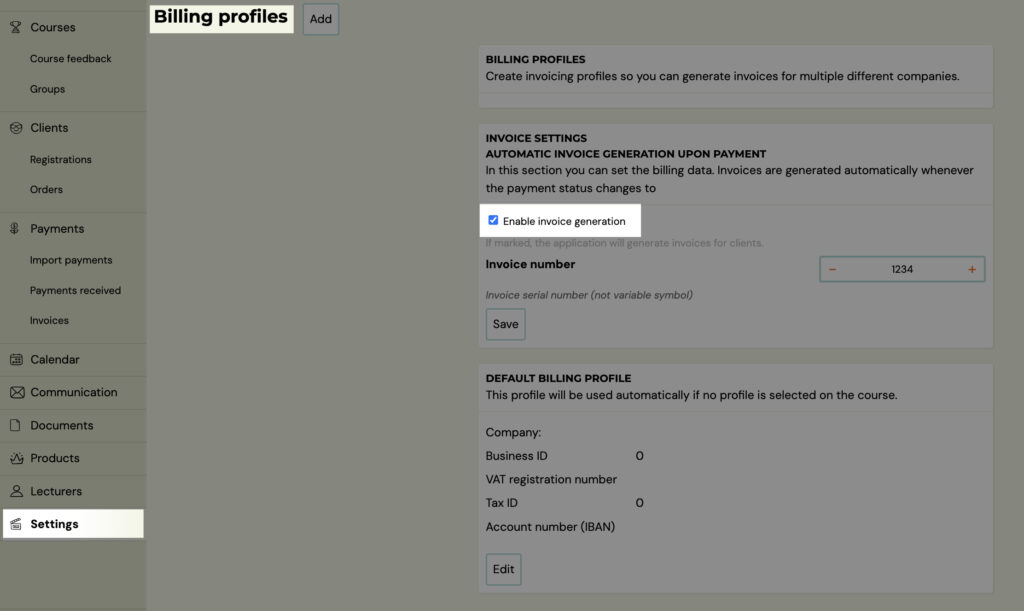 The generated invoice is automatically sent to the client's e-mail and displayed in their profile after logging in and also in the administration.
Change a generated invoice
You have the option to change the invoice at the registration level. You can change the following data on an invoice that has already been generated:
Invoicing profile – invoicing data for which you are invoicing the amount
Invoice date
Payment Method
Invoice description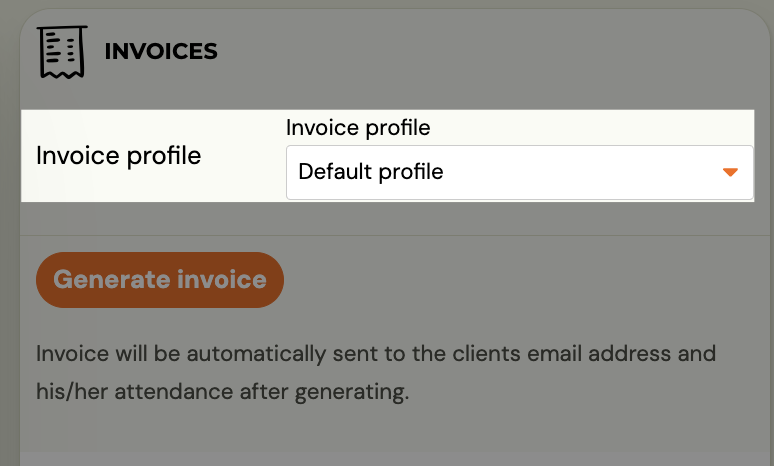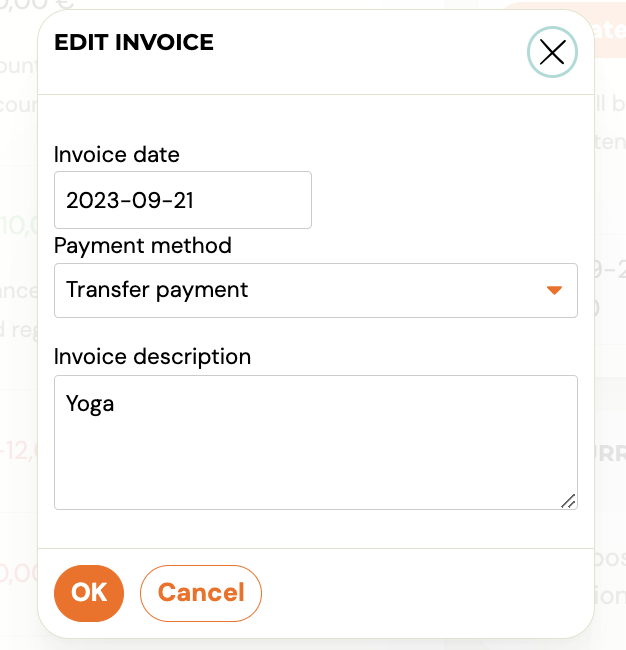 Overview of invoices
Invoices can again be viewed individually or in bulk. Individually at registration
or in bulk in the Invoices overview. You can customize the display of the list of created invoices by entering a period. You can then download them in bulk or view them individually by clicking on the invoice name.

Invoicing data and invoice numbering
In the global settings under Billing profiles, you can set the billing data. You can also create multiple billing profiles if required. Use this setting if you want to invoice some courses to different billing information.
In this section you can also set the invoice serial number from which you want the numbering to start. This setting may be important from an accounting perspective.