A client is a person who has created a registration with you. All client details can be found in the client card.
In the client's card you will find:
Personal data
Current status: active or inactive. More about active and inactive clients here
Notes and preferences
Agreements
Possibility to request a change of his/her data.
And a list of all his/hers registrations or orders
Basic client card view
Notes and client preferences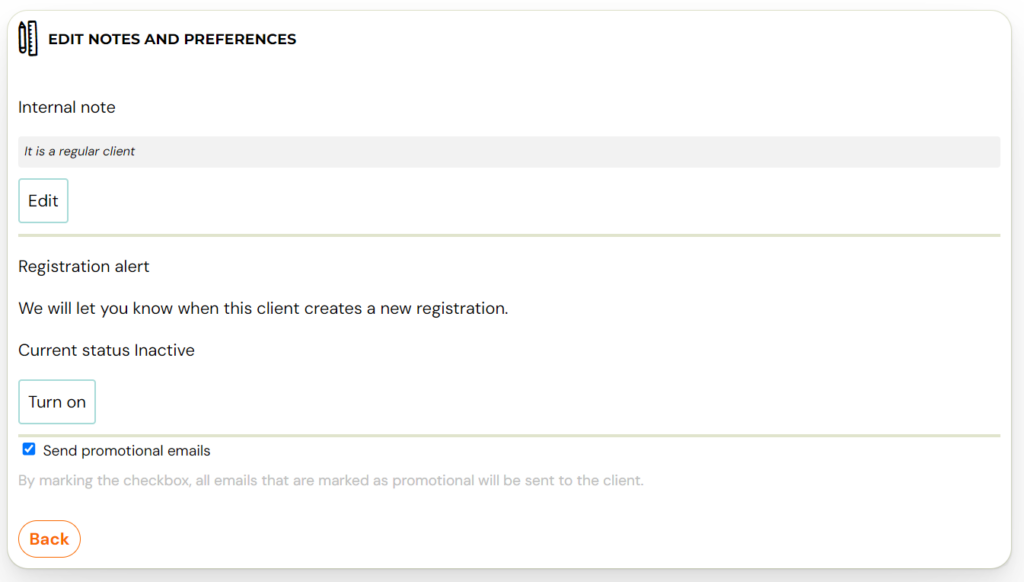 Correction of client data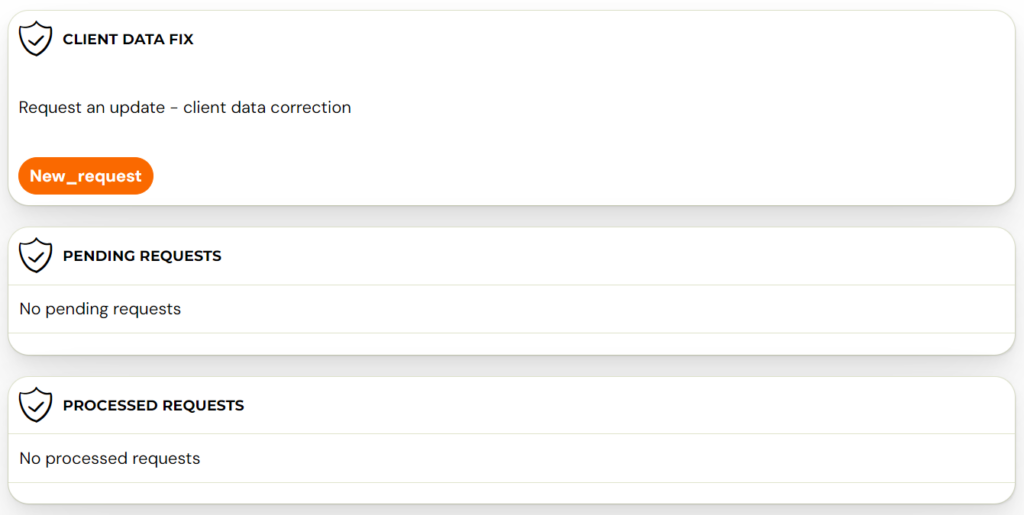 How to request a correction of the client's data can be found in the manual How to change the client's data?